About Us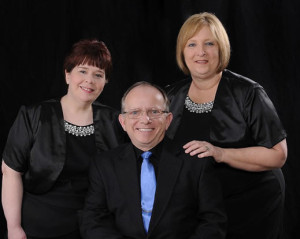 We are a gospel ministry evangelistic team from central Ohio. We started this group in 2009 with my wife, myself, and Joyce Lane Piatt. Joyce's husband, Mr. Terry Piatt is our equipment manager and keeps the bus all shined up. God has blessed us with six recording projects, and five national radio releases including our current release What A Time from our latest CD "So Glad ". We have been blessed to have the opportunity to share the stage with some of the big boys like The Kingsmen, The Dixie Melody Boys, The McKamey's and The Dove Brothers and has provided a way for us to attend the Steve Hurst School of Music in Cleveland Tennessee in 2011 and 2013. Everywhere we go people tell us we have a special anointing for God and to that we give ALL the glory to Him for without Him we are nothing. Every year brings new excitement and anticipation wondering what God has in store for us this year.
Joyce Lane Piatt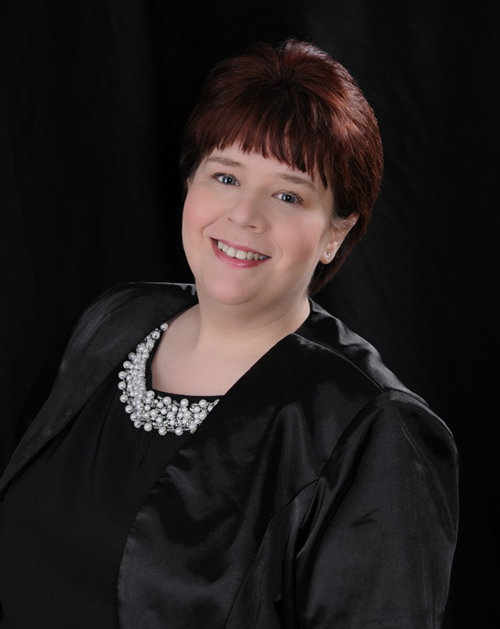 Joyce Lane Piatt was born into a musical family. The youngest of three siblings, her brother and sister are talented in many ways, they can play the piano and organ and both play for church currently. She was raised in church all her life. Never really wanted to learn to play an instrument…her love was singing. She dreamed of someday singing in a gospel group back when she was a teenager. She sang in church with her brother and sister until her brother lost his hearing and was no longer able to. Still the fire burned deep down to get back into singing someday. Now her dream has came true and she is doing what she loves…singing and winning souls for Christ through song.
George McCorkle III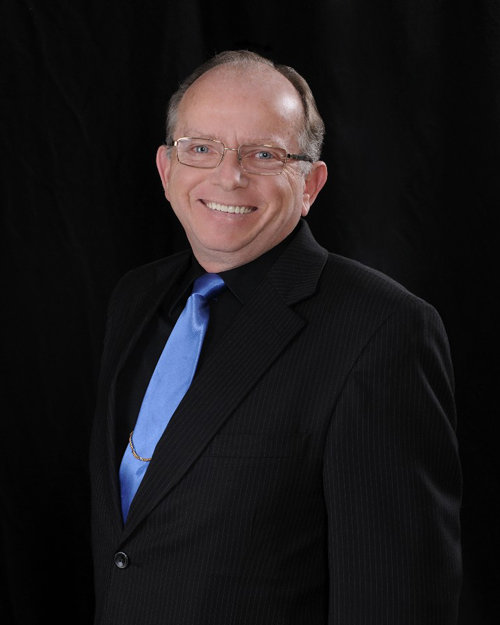 George McCorkle III son of the late Rev. George McCorkle JR , renowned pastor and evangelist for over fifty years , sings harmony for the group with an obvious heartfelt love for the Lord . He grew up in a small central Ohio town of 54 residents. As a youngster listened to mom and dads 33 record albums of the Blackwood Brothers, the Happy Goodmans , the Lefevers, and the Rambos just to name a few. Started singing at the age of 13 in a teen quartet who performed in churches and schools. In 1984 made a commitment to God and started singing in a church quartet and in 1988 had the chance to join the Crusaders, from Columbus Ohio. After 4 yrs with the Crusaders filled in with the Gloryland Quartet for about a year while their tenor recuperated from surgery. In 1994 joined the Regal Brothers from Dayton Ohio where he stayed until the group retired from the road in 2000. In 2008 God began impressing the urgency of winning the lost before it's too late thus the Victory Trio was born June of 09 and God has and continues to open door after door for the Victory Trio. Every year brings new excitement and anticipation about what God is going to do next with this group. We have been told many times that we have a" special anointment". To God be the glory because we are just common garments.
Sharon McCorkle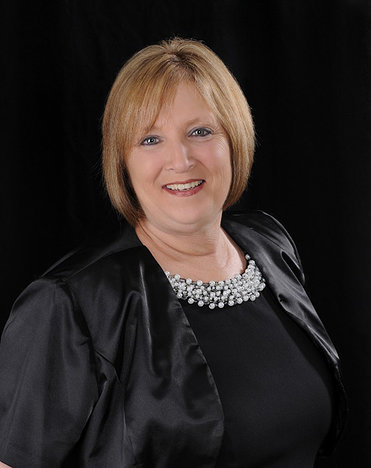 Sharon was raised in a Christian home by two dedicated parents that loved the Lord. She attended private Christian schools. At the tender age of 9 years old she began singing solos in church. A few short years after graduating high school she became choir director in her church where her love for music grew even more. Her extensive vocal training is evident in her high vocal range and the ability to blend well with others. She not only is a great vocalist she is also an accomplished pianist. In the 80s she sang with a quartet called Living Waters where she displayed her love for God through song. There is a "wonderful peace" as she describes it , that comes over her when she sings about the Lord. When the opportunity arose to sing again she realized what she had been missing . Singing has always been an important part of my life , Sharon states. The Victory Trio is one more open door that God has provided to share the gospel with Christian brothers and sisters and with the lost that they may come to know the saving power of Jesus Christ in a lost and dying world.
Terry Piatt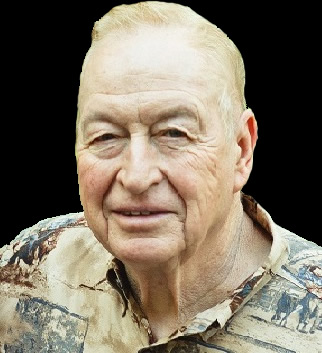 Terry Piatt has been a christian for quite a while, but never had the chance to work for the Lord like he does now being with Victory Trio Ministries. He is truly blessed to be traveling and working for the Lord with his wife. His desire is to serve Him and work for him till He calls him home.